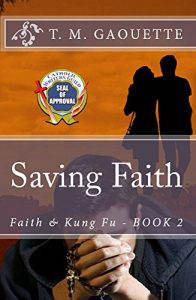 This was just as gripping as 'Freeing Tanner Rose'—but more painful to read! Unlike in book 1, Faith, the main female character of this book, is a cradle Catholic, previously strong in her faith, who is suffering extreme temptations and going seriously astray. In some ways this created even more suspense than when Tanner Rose, an unchurched Hollywood starlet, was encountering sincere Christians for the first time in book 1.
I spent so much of this book shouting at Faith in my head, but her decisions were realistic, even when infuriating and tragic. Possibly my favourite character was actually Christian, and for me his was the most satisfying plot arc. But I'll say no more for fear of spoilers!
A great read. Give it a try!
[I received a review copy of this book from the author, with whom I am acquainted through several author groups. Opinions are my own.]