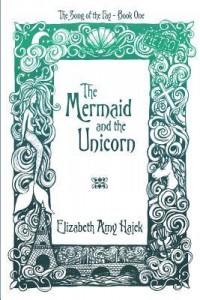 Author: Elizabeth Amy Hayek
Publisher: Geek Haus Press
Publication Date: 7th August, 2016
This book is written by someone I know, but I bought a copy myself and wouldn't be bothering to review it if I didn't think it was good! So here goes:
This is a lovely, gentle read, in the best sense. But exciting too! It starts off at a steady pace and builds up to a thrilling climax with some very precious things at stake, through which another problem is very satisfyingly resolved.
The existence of the magical beings is smoothly reconciled with Christianity in a credible and inoffensive way and I liked the role played by the rich Christian symbolism of the Middle Ages.
I was particularly impressed by the subtle skill with which certain characters were depicted (with the exception of one small wobble). Also, although there were reasonably large groups of similar characters – a group of college girls, a group of nuns, etc.—by and large I was able to keep track of who was who, so this was handled well (I'm terrible at keeping track of large numbers of characters, so most readers probably won't have the slightest problem at all).
The ending for the main character was, on a personal level, extremely satisfying, although unusual. The author mentions in the afterword that she considered changing this, but I'm very glad she stuck with it, seeing the whole book was working up to it, especially in terms of the MC's character growth.
Fans of Regina Doman's 'Fairytale Novels' will love this, or indeed, anyone wanting something gentler to read after my 'I Am Margaret' series! And the good news: there is not one, but two more books in this series already in the pipeline! Enjoy!
Get it HERE.