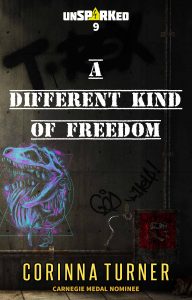 DON'T THINK ABOUT WHAT'S OUTSIDE THE WALLS, JOSH.
BECAUSE THE WILDLIFE YOU NEED TO WORRY ABOUT IS IN HERE WITH YOU.

Young hunter Joshua suffers from severe city-phobia, but now he's trapped in-city, sentenced to hard prison time for helping Darryl and Harry evade the city authorities for so long. Even if he can survive the threat from inside his own mind, can he navigate the dangers of prison life?
Thrown in with a tough pack of fellow hunters, tensions run high and personalities clash. Will fragile alliances bloom into true friendships or will anger and hatred spiral into violence?
Can the Raptor Whisperer survive being caged with the most dangerous creatures of all—his fellow men?
Get it now!
Click HERE for a choice of formats and sources.