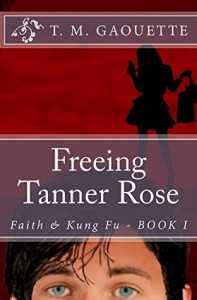 Tanner Rose is a wild Hollywood starlet, with a toxic, party-orientated lifestyle and no taste for quiet rural life or country pursuits. So for her, being sent to stay with conservative, quietly religious Gabriel and his mum is like receiving a jail sentence. Queue much culture clash, and a steep learning curve—for both sides.
I'm not really sure why, but my expectations weren't all that high when I opened this book. I think maybe because it's book 1 in the 'Faith & Kung Fu' series and I have next to no interest in Kung Fu. But I could hardly put it down. It was a gently gripping, and deeply satisfying read. And, I should mention, it turned out no interest in Kung Fu was necessary whatsoever!
I would perhaps have liked to a see a little more of Tanner's interior life, so we got a better idea of how she moves mentally from A to B at times in the story (and maybe a little more of Gabriel's thoughts and backstory as well) but it's a minor niggle only. I'm looking forward to reading the other books in the series!
Get it HERE.
[I received a free copy of this book in return for an honest review.]