I hope to post a review of this fun new release soon, but for now – it's out, and here is the blurb!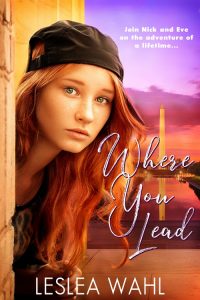 Sixteen-year-old Eve Donahue's lonely existence changes in an instant when visions of a mysterious stranger haunt her. Certain God is calling her for a mission, she bravely says yes and begins her quest to meet this young man.
​
Thousands of miles away, Nick Hammond has been dealing with his own unusual experience, an unwavering certainness to convince his father to run for political office.
When these two unlikely teens finally meet, their belief that God has called them to work together sets them on a journey of faith to untangle a web of deception involving international trade agreements, lost confederate gold, and a blossoming romance. As they follow century old clues, they realize God can call us all in big and small ways. We just need to listen and say "Yes Lord, I will go where You lead."
Read a sample or buy the book HERE.
Author Biography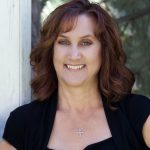 Welcome! I'm Leslea Wahl, author of faith-filled teen mysteries. For as long as I can remember I have been a creator of stories with ideas swirling through my head. I am thrilled now to be able to share some of them with others. For many years I have been driven by a belief that our purpose in life is to use our gifts to glorify God and lead others to Him. I am blessed to have found a way to intertwine my two passions by creating adventurous stories with positive Christian messages for today's youth. Not only do I hope to entertain with my writing, but also to inspire others to find their gifts as well.
Leslea Wahl is a fellow member of Catholic Teen Books.