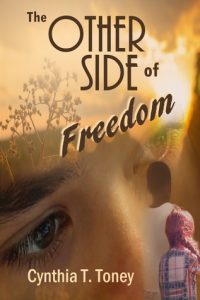 I've heard so much about this book and all the prizes it's won, and been intending to read it for some time, although the blurb didn't entirely grab me. I'm glad I finally read it! It took me a few chapters to get fully into it, but then I was hooked.
Sal is an engaging hero, and all the characters are fun and well drawn, especially Hiram (I liked the little flashes that highlighted the situation of black people at the time, without letting it take over the story), and Antonina (just moving from girl to young woman). It's a dramatic story told in a down-to-earth and non-sensational manner, very realistic and all the more powerful for that.
There were a couple of places in the last third when I'd have actually liked a bit more explanation/clarity, but I was reading pretty fast by then, impatient to find out what happened, so the fault may be more with me than the book.
I was relieved the law turned out to be on the side of Sal's father because I really wasn't convinced it would be, and spent most of the book on tenterhooks as to how that could come out all right. But I'm no lawyer and I'm sure the author researched carefully.
The title is a clever play on the town name and some of the events of the book!
Overall an excellent story highlighting the troubles (especially for Italians) of the prohibition, through the eyes of a conflicted teen protagonist, and a good study of a crisis of conscience. A great read for teen boys or girls (and the young at heart!).
Get it HERE.
[I am acquainted with the author through an author group but have reviewed this book by my free choice. Opinions are my own.]