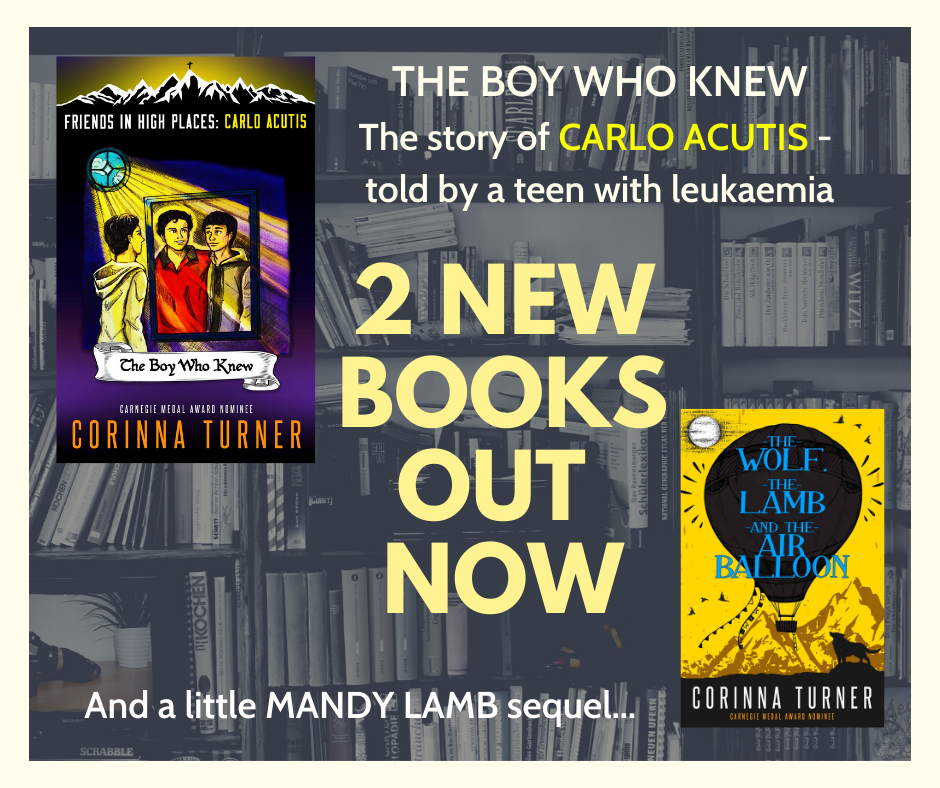 I'm super-excited about the first one! Have you heard of Carlo Acutis? He's being beatified next Saturday, 10th October. He died in 2006 at age 15 from acute leukaemia, and is considered the likely future patron saint of the internet!
My novella THE BOY WHO KNEW tells his story from the point of view of a 2020 teen who has just been diagnosed with leukaemia too. It's the first in a planned series of quick-reads about saints (Friends in High Places), told from the POV of fictional teen protagonists.
Here's the blurb:
DEAD? DEFINE DEAD.
 
"You have leukemia."

"That's what the doctor said. Mum and Dad are stressing out so bad, and taking it out on each other. I feel so helpless. Maybe that's why I turned to Fr. Thomas. But he just gave me a Carlo Acutis prayer card, like some holy dead boy is going to be any use.
"Then again, what have I got to lose?"

Daniel's just received the worst news a teen can get. The adults in his life are crumbling under the shock. In desperation, he turns to his parish priest for help and is introduced to a boy his age, Carlo Acutis—who just happens to be dead.
Daniel's convinced the priest is wasting his time. But as he struggles to come to terms with his uncertain future an unlikely friendship develops between him and the holy dead boy—who may not be quite so dead after all.

The Boy Who Knew is the first title in Carnegie Medal nominee Corinna Turner's new 'Friends in High Places' series. If you've always been interested in the saints but find dry biographies boring and hard to get through, this fast-paced story is for you.
Paperbacks and ePubs also available from Barnes & Noble and anywhere that sells books!
– + –

The second book out today is the little MANDY LAMB novella, THE WOLF, THE LAMB, AND THE AIR BALLOON. I have no plans to write an extended Mandy Lamb series at the moment, and was actually trying to write a short story. But it turned out short novella length instead! Enjoy!
Burb:
Against his better judgement, James agrees to attend the school fête disguised as Mandy's friend's dog. But problems soon arise that have nothing to do with the full moon. Will Mandy and James survive their day out?

This quick-read is a sequel to the novel Mandy Lamb and the Full Moon, a page-turning rural fantasy about friendship, trust, and courage—and not letting what you are define what you do. Those looking for a unique, challenging read will love these "animal yarns with a Christian twist."
Paperbacks and ePubs also available from Barnes & Noble and anywhere that sells books!