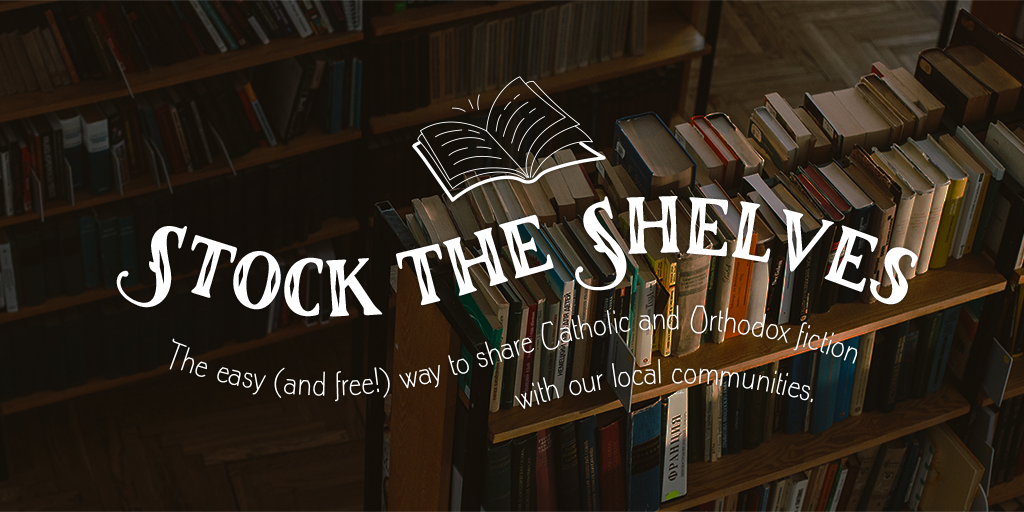 UnSeen Books is delighted to be taking part in the 'Stock the Shelves' campaign, which is running from May 15 – June 3, 2022, with the goal of of promoting Catholic and Orthodox fiction in local libraries!
STOCK THE SHELVES
THE EASY (AND FREE!) WAY TO SHARE CATHOLIC AND ORTHODOX FICTION WITH OUR LOCAL COMMUNITIES.
Did you know that, as a patron and taxpayer, you can suggest books for your public library's permanent collection? Librarians are always looking for new, interesting reads, and that includes fiction from Catholic and Orthodox Christian voices! Recommending books is a great way to share the fruits of the sacramental imagination with a wider audience.


HOW TO STOCK YOUR LIBRARY SHELVES:
1) Copy book information from publisher/author's website (linked below) or bookmark this page on your phone.
2) Bring the information with you on your next library trip.
3) Say to your friendly librarian, "May I request [wonderful book] for your collection, please?"
4) Provide the book information.
5) With prayer and a little luck, the library will take up your suggestion!
Alternatively, check the library's website for an online request form.
You can find the necessary information about all Corinna Turner's titles on the new Library page!
For more information about the Stock the Shelves campaign, click HERE.